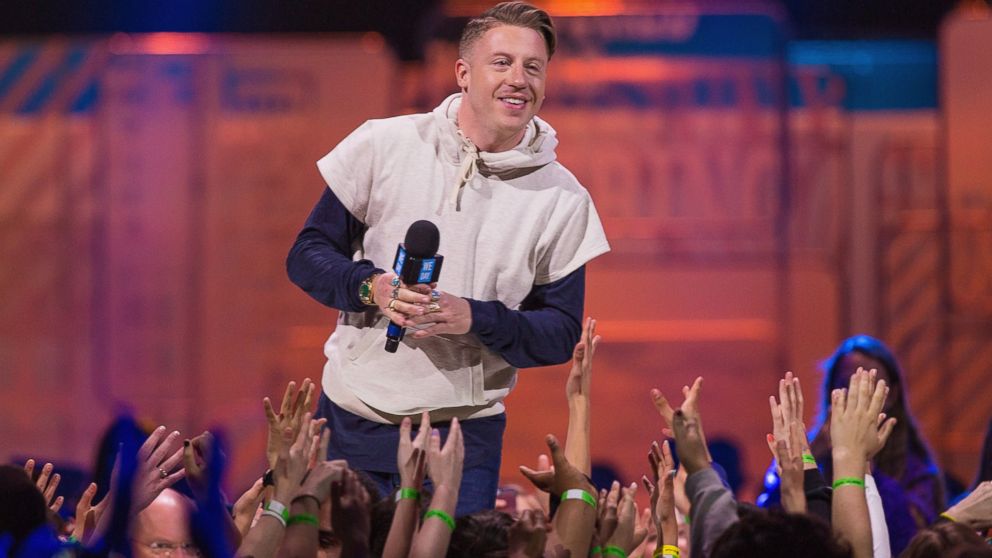 The rapper's daughter, Sloane Ava Simone Haggerty, who arrived May 29, inspired him to create a new song, "Growing Up," featuring Ed Sheeran.
"There is nothing like the joy and happiness that comes from bringing a baby into this universe," he wrote on
his website
. "She has filled my heart in ways that I never knew were possible. She is the love of my life."
In a lengthy essay, Macklemore explained he was scared when he learned his fiancee, Tricia Davis, was expecting, because he felt he wasn't ready to become a father. That's why half of the lyrics, he explained, are advice about growing up. The other half are about "trying to figure out how to grow up myself."
"When you try to escape yourself, life has an interesting way of creating situations that force you to come back. To look at who you are. This is why 'Growing Up' felt like the right song to re-emerge with," he wrote. "It's where I've been the last year, through all the ups and downs. We didn't want to do a big campaign or anything over the top with this. We just wanted to put out good music, directly to the people that have been here since the beginning. Thank you for your patience. Hope you enjoy."